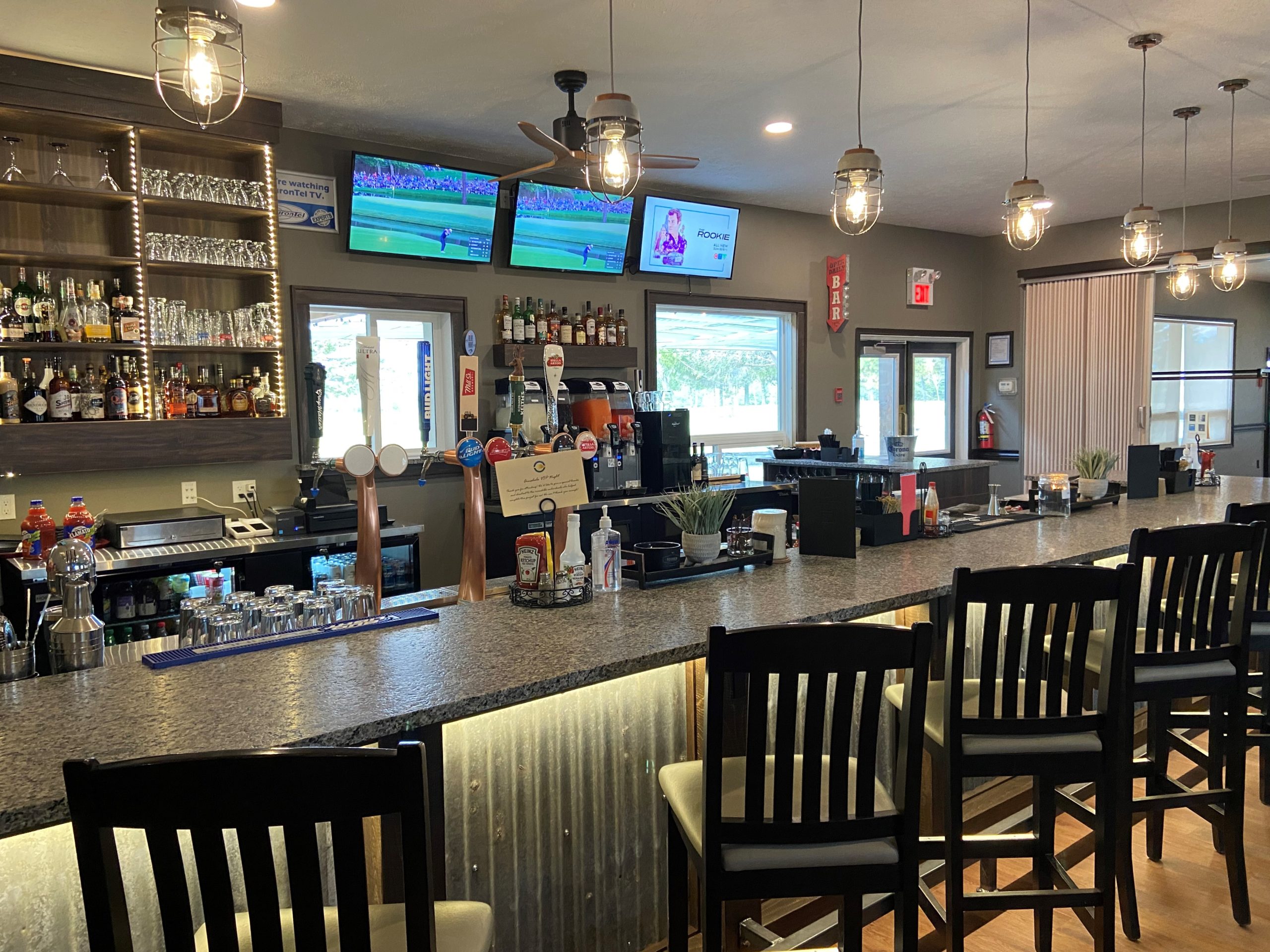 Event Space
Ainsdale is an 18-hole golf course, complete with driving range, full length practice hole, various putting greens, and a newly renovated golf shop and clubhouse. The renovation includes new flooring throughout the entire building, new paint and overall look, and complete restaurant and bar seating.
The clubhouse has a full functioning restaurant and bar with a tasty menu featuring lunch and heavy appetizers. Whether it be for a yummy lunch before your round, or a cold refreshing beverage after you walk off the 18th, Ainsdale's clubhouse has it all! Our patio makes for a comfortable, social atmosphere to enjoy good food and good laughs 7 days a week! Our menu is below:

Room Rental
The banquet area in the clubhouse at Ainsdale is a newly renovated space that is available to rent out for different functions. The main renovation of the clubhouse was done in 2017 which included new flooring throughout the entire building, fresh paint, modern décor, and new seating areas. In 2022 the entire bar was gutted and fully renovated into a modern, industrial looking bar! Not only can the bar and banquet area be used for tournaments and weddings, but also for bridal and baby showers, celebrations of life, meetings, and parties. Please contact Taylor Candler for additional information regarding room rentals or to arrange for a personalized tour of our new facilities.
Room Rental Pricing
$7.50 + tax per person based on total number attending the event
15% gratuity added to bill for any events

Need a place to stay?
If you're planning a multi-day event or just one that goes late into the evening, check out our partners at The Post & Beam.